Click 'Take Part' in order to create your page.
Do I have to run 26.2 miles? 
Only if you want to! You can run, walk or jog – or even do a little bit of all three! How you complete the miles is completely up to you. The May Marathon can be completed in one day or spread those miles out across the month.  All we ask is that you stick to the current government guidelines and keep safe.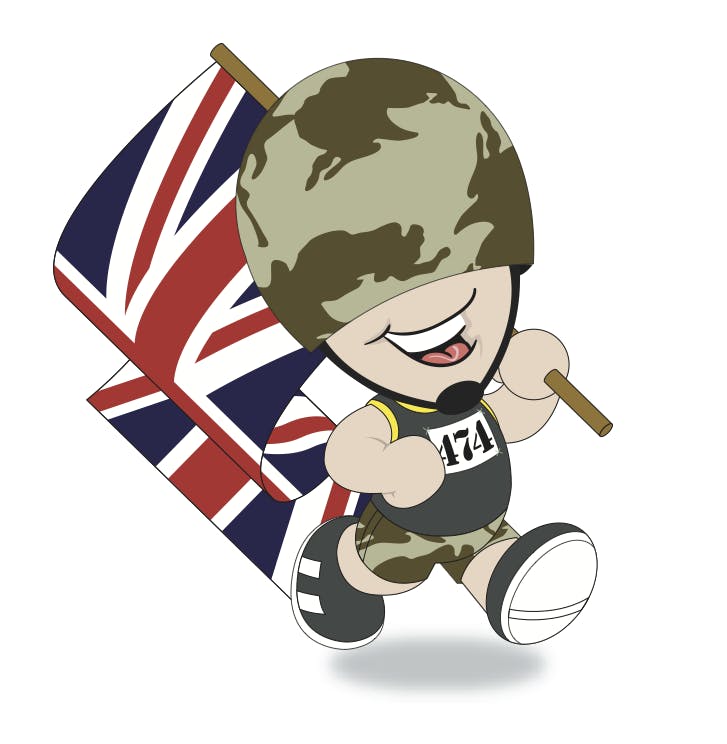 You can link your fundraising page to Strava by clicking on edit page. Or if you use a different fitness app, you can track your miles via your device or smart phone, and then login to your page to add them manually.
Is there a minimum fundraising amount?
Nope. But if you raise £50 online, a Scotty's morale patch will be on its way to you. Reach £100 and we will send you our May Marathon medal. Hit £150 and a free running vest will be yours! Please note all rewards are sent out after the event closes.
We welcome people of all ages. However, if you're under 18, please ask a parent or guardian to sign up on your behalf.
I need help with my fundraising page
If you need help with making a donation, updating your profile, changing your target, or anything related to your fundraising page (powered by JustGiving), check out the JustGiving FAQ page. 
If you can't find what you're looking for, then the dedicated, Just Giving support team can help you out. Drop them a message through their contact form. 
You can also call us on 0800 092 8571 (option 2) or drop us an email fundraise@scottyslittlesoldiers.co.uk.
How will the funds I raise be spent? 
The money you raise will be used to support a child or young person who has experienced the death of a parent who served in the British Armed Forces. Scotty's offers a vast amount of support, but to give you an idea, £100 pays for five children to receive a meal voucher at Remembrance, or it will enable four children to have a hand selected gift to open on their birthday, or it may go towards an educational grant to help with development. For more info, head over to our website
If your supporter is a UK taxpayer, then we can claim 25p on every £1 donation, at no additional cost to you or them. That means if someone sponsors you £10 and ticks the Gift Aid box to declare they are a UK taxpayer, we can claim an extra £2.50 on top of that donation.
How do I pay my money to Scotty's?
All donations made directly to your fundraising page are automatically paid to us, so you don't have to worry.
If you've collected cash donations, you can pay the money to your fundraising page securely using a credit or debit card.
I am struggling to fundraise :( 
Grab your supporters' attention with photos, short videos, funny stories, reasons you are close to the cause, or even letting people know how hard you are finding the challenge.  
Remember that some may want to see if you complete the challenge before they donate, so keep pushing, even when you have hit your 26.2 miles. 
Take a look at our useful fundraising hints and tips in our digital fundraising information pack. 
If you are keen to get involved but are not able to ask for sponsorship, you could make a small donation to your own page, and ask others to join the fun, share your photos, and help you to raise awareness of the charity.